Increase Your Productivity, Save Time & Reduce Costs with Google's Easy-To-Use Tools In a Way that's Designed Especially for Internet Marketers!
Master Your Workflow, Collaborate Accurately With Your Team and Make The Most of Google's Productivity Tools to Streamline Your Business & Organize Your Life!
Click Here to get Google Tools for Internet Marketers
Thursday 21st of January
From Amy Harrop and Aaron Danker
Your Online Marketing Teachers
Google has already created some of the best and easily accessible productivity tools available. In fact, you're probably already using some of them now, things like the Calendar and Email (GMail)...
The question is, are you using all of them to their fullest potential?... And are you getting the most from the existing ones you're currently using? Better yet, is there a way you can use these tools to get more done in less time as a busy internet marketer?
The answer is yes. Have you been through the experience of accidentally opening one of the menus of these tools and discovering something cool and helpful?
It's likely you have and you're not alone. The problem is that you discover these things by accident. If you only knew where the other tools were just like the cool ones that help you were...
Of course, you could go into every menu and read every message board and read all of the Google Product Forums and watch all of their videos. If you did all of that, you'd be half way there.
The real power with these tools is how they orchestrate together to save you time and effort. Once you know this, you will be saving time and getting more things done with ease!
Here's the problem...
There Is No Manual on How These Tools Work Together... Especially For Internet Marketers!
That is the thing.. there is no real manual or module on how the tools can work together to save you from doing redundant things and from doing things that ultimately cost you more money.
Think of what it would be like if you could set aside ninety minutes to get real training on how to use the Google Tools that save you time. And then you'd only have to build on top of what you learn as time goes forward, you'd have the right combination to grow your productivity.
Introducing Google Tools for Internet Marketers! Here's a taster of what's inside this course...
Lesson 1 - Google Classroom
Google Classroom is a powerful learning management system which helps organize classes and encourage peer conversations making it easy for learners and instructors to connect - inside and outside of educational establishments. However, the real scope of the tool lies beyond education wherein you can easily create highly functional workflows with your employees and clients as well. Don't miss the step-by-step tutorial to help you get started with this awesome tool.
Lesson 2 - Voice Typing with Google Docs
There was a time when it was impossible to dream about a functional voice typing program which works well. The times have changed and if your computer is equipped with a microphone, you can use the voice typing on Google Docs for accurate speech-to-text dictation. With simple voice commands you can type and perform actions (like delete, copy, paste) without any hassle. Just go through the tutorial and you'd surely start using the tool right away!
Lesson 3 - YouTube Transcripts
Not many know that YouTube offers free transcripts with all videos. These simple transcripts are nothing but the text version of what is said in the video. It is one of those 'not too common' yet 'incredibly useful' hack that will help you quickly get a functional transcript in a matter of seconds. Barring a few language mistakes, this is a powerful tool that you should start using from today.
Lesson 4 - Gmail External Productivity Hacks
Managing emails is never fun! There is no question that Gmail is a terrific email service, yet it is far from perfect in its stock form. Fortunately, for a regular Gmail user, there are ways to use extensions within Gmail to make your emails more manageable (and fun!) Let's find some powerful external productivity hacks that could help you save time & effort. (Hint - Did you know there is a voice typing program inside your Gmail account!)
Lesson 5 - Gmail Internal Productivity Hacks
Having a solid grip on our inbox not only helps maximizing the efficiency, it's also a great way to streamline your daily routines. Something like a quick 'Undo Send' option which could stop a message from reaching someone's inbox to snatch back the email that you wish you hadn't sent in the first place, can actually save the day. Keeping that in mind, find a short tutorial about powerful features which help you manage your emails like a boss!
Lesson 6 - Google Calendar Productivity Hacks
Google calendar is a remarkable tool designed both for individuals and teams. The tool makes it easy to schedule meetings, events and receive reminders about your daily tasks. Consider this. You can export the calendar. Even embed it on a website. In fact, when you couple this with a powerful tool like Google classroom, the scope is limitless. Discover the potent features hidden below the surface to boost your productivity to a never seen level.
Lesson 7 - Google Calendar Multiple Calendars
Staying organized is not a matter of choice. With too many scheduled commitments, you might need more than one Google calendar to ensure that you cover each aspect of your professional and personal life. That's exactly where Google Calendar will help you. To begin with, you can set your calendars to be private or public while creating specific reminders. Join in and discover simple ways to create multiple calendars and improve your life in 5 minutes.
Lesson 8 - Google Docs Basic Collaboration
With Google Docs you don't have to worry about losing your work if your computer crashes. Additionally, you get a top-of-the-line (and free!) online services. Google Docs is an awesome collaborative tool with built-in tools and features. You can edit, upload, and share a document, spreadsheet, or even a slideshow. In this tutorial you'll get to learn the basics, beginning with the word processing application (...don't miss this if you're a beginner!)
Lesson 9 - Use Google Docs to Collaborate to Edit a PDF
Google Docs is a powerful word processing tool that supports a high degree of collaboration and helps you edit a document between one or more people. To top this, if you're working on a PDF file (editing, sharing, or even collaborating), Google Docs can help you with every aspect of the long process. When you're done with it, you'll get a superbly edited document in a PDF format. Get a quick peek into the step-by-step procedure.
Lesson 10 - Use Google Docs to Collaborate in Real Time with Chat
With the advanced ability to create, edit and save work from anywhere in the world, Google Docs help you collaborate in real-time. In a matter of a few clicks, you can chat with other users currently editing the same document making it the best way to coordinate, interact and receive instant feedback. With this in mind, find a basic tutorial about using the real-time chat feature (plus, you'll get to know a powerful app!)
Lesson 11 - Collaborate with Google Docs and Spreadsheets
Everything that you've learned on Google Docs can be applied to Google sheets as well. In fact, you could easily open an MS Excel document in Google Doc and begin working on it. In this tutorial, you'll learn the collaborative features to edit the document, and save it in the Microsoft Excel format (the same format you imported the document in.) Now, isn't that handy!
Lesson 12 - Collaborate with Google Slides
The utility of a powerful tool like Google Docs doesn't end here. In fact, in a matter of a few clicks you can import Microsoft PowerPoint presentations and edit and share them in Google slides (...and end up with amazing end products!) Additionally, 'Audience tool' is the best way to start a live Q&A session with an audience during a presentation. This is a quick tutorial that shows the power of collaboration with Google slides and jazz up your boring presentations!
Lesson 13 - Collaborate with Google Drive
Another remarkable feature of Google Drive is the ability to upload and organize documents by folders. With a few clicks, you can make the documents & folders shareable to increase collaboration with your employees, colleagues, or even clients. And that's far from over! You could increase the security of your folder before you share it and also use the inbuilt search mechanism. It's best that you go through a short tutorial to understand how to achieve all this and more...
Lesson 14 - Collaborate and Collect Information with Google Forms
Ever heard of the customizable Google Forms that allow you to collaborate with your team and collect data from people? If not, then you're missing an interactive way to collect email addresses from your prospective customers and subscribers. With just a few clicks, you can create customizable surveys with different features like interactive answer possibilities, conditional logic, images, videos and much more. Find a detailed tutorial describing every function from A-Z (don't miss this if you're a beginner!)
Lesson 15 - Manage Tasks and Projects with Google Keep
Let's talk about a powerful tool called Google keep which is essentially a task and a project manager. The tool can maintain your notes, lists, and reminders. You could also add images while color coding different items. The collaborative features make this an amazing tool to be used for outsourcers, clients, and all other partners you'd like to share your projects with. With that in mind, discover a quick tutorial that helps you get familiar with this amazing tool.
Lesson 16 - Collaborate with Google Hangouts
Google Hangouts is a fairly known tool that is used to collaborate with other users in real time using Multimedia. What makes it special is the ability to share your screen with other users (...and multiple users can be invited for a live chat.) These functions work so seamlessly that it is a crime not to use this tool for professional purposes. Find a simple tutorial to help you get started with Google Hangouts (…an absolute must for a beginner!)
Lesson 17 - Using YouTube Live Streaming for Collaboration
There are amazing collaborative features in YouTube which are heavily underutilized. Fact is, with YouTube you can easily archive the important meetings and conversations. As a professional, you could use the amazing Live Streaming as well. It's also fairly easy to set up a specific time and date for a private event. This means YouTube when used in combination with 'Google Hangout on air' becomes a perfect tool for instant collaboration. Let's know more about these features!
Lesson 18 - Get more Communication Options with Google Voice
Google voice offers a Voice-over-IP number which means you'll be able to receive messages, make calls, and receive voicemails. Google advertises the tool as a free phone number for life (in reality, it's way more useful than being just a number.) You can easily forward calls/messages from Google Voice to another number, or directly to your email (plus, you can retrieve a transcript of your voicemail as well.) Follow a simple tutorial to set up these exceptional features.
Lesson 19 - Using Google Docs Offline
Having seen the amazing capabilities of Google Docs, many users wish whether the services are available offline as well. Well, we have the good news for seekers! Now, you can work with Google Docs offline too. However you need to get it activated first as it needs a bit of tweaking, syncing and downloading a couple of extensions. With that in mind, we have a powerful tutorial for these exact purpose. Do check out.
Lesson 20 - G-Suite Applications Paid
The paid G-suite package is designed to integrate all the tools and features that you've learned so far in this module. It is also fairly inexpensive and comes with over 1 TB storage. Plus, you could opt for your company email attached to Gmail and get extra storage. There are other features that are only visible to G-suite package customers. Find some of these features in the tutorial and see how this is a valuable offer for a modern professional.
Whether you need to collaborate with your team... solve problems accurately with a team member... produce content quickly without typing... streamline your Gmail account... organize several events with Google Calendar... backup gigabytes of data from your hard drive... then learning how to use Google's vast array of tools will help you get the job done.
And with your 'to do' list as an internet marketer continuously growing... organizing, delegating and managing all these tasks are more important than ever! Act now to secure your Google Tools videos!
Your Purchase Is Backed By A 100% 'NO Like No Buy' Satisfaction Guarantee!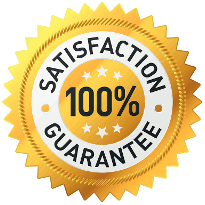 You're now one step closer to building an online business that you've always wanted. Our training videos were created for marketers so you're getting REAL training that you need and refer back to time and time again.
When you invest in this course today you're backed by a 'No Like No Buy' guarantee. If you feel that these videos did not help you in anyway then send us an email requesting for a full and prompt refund.
How can we make such a confident guarantee? Simple. Firstly because we know that these videos are packed full of value - stuff that they don't teach you in school and secondly because we were once in your shoes and know what it's like to go through this steep learning curve.
You're getting access to the exact information we needed years ago but had to learn ourselves the hard way. Order now in complete confidence and we'll deliver this course to you immediately.
It couldn't be easier! Watch, learn and apply what you need to know... when you need to know it!
You have absolutely every reason to become successful online and with all this knowledge at your fingertips nothing will hold you back.
Use your new found knowledge to learn, grow and expand so you can attract more prospects, customers and clients.
Listen... it's not about trying to re-invent the wheel. Sometimes all it takes is knowing how to work with what's already in front of you to get the results you need.
Secure your videos now and you can start watching and applying these powerful methods within minutes from now! Click the order button below to get started...
Increase Your Productivity, Save Time & Reduce Costs with Google's Easy-To-Use Tools In a Way that's Designed Especially for Internet Marketers!
Master Your Workflow, Collaborate Accurately With Your Team and Make The Most of Google's Productivity Tools to Streamline Your Business & Organize Your Life!
YES Amy! Let Me Secure My Videos Right Now!
| | |
| --- | --- |
| | YES Amy! I understand that I will be getting access to 'Google Tools Mastery' straight after payment. |
| | YES! Amy I also understand that these are the videos that will help me take FULL CONTROL of my online business and take it to the next level! |
| | YES! Amy I also understand that if I'm not happy with the course or still can't make more money from using it, I can simply ask for a refund even 60 days from now! |
To Your Success! Amy Harrop and Aaron Danker
Your online teachers passionate in helping you succeed!
Amy has a passion for internet marketing with plenty of experience and a growing knowledge of the industry. Amy is comitted to helping you grow your online business and achieve real tangible results that you can be proud of. If you have any pre-sale questions about this product, please contact http://amyharrop.zendesk.com for help and support and your questions will be answered you as soon as possible.
Aaron Danker is an established internet marketer with over 10 years of online experience. He provides high level turn-key solutions and website installation services for beginners and has recently turned to coaching to share his knowledge and expertise with dedicated students. Google Tools Mastery is the result of years of marketing experience all condensed into one powerful and easy-to-use learning platform to help solve problems every entrepreneur will face.
Click Here to get Google Tools for Internet Marketers
We make every effort to ensure that we accurately represent these products and services and their potential for income. Earning and Income statements made by our company and its customers are estimates of what we think you can possibly earn. There is no guarantee that you will make these levels of income and you accept the risk that the earnings and income statements differ by individual. As with any business, your results may vary, and will be based on your individual capacity, business experience, expertise, and level of desire. There are no guarantees concerning the level of success you may experience. The testimonials and examples used are exceptional results, which do not apply to the average purchaser, and are not intended to represent or guarantee that anyone will achieve the same or similar results. Each individual's success depends on his or her background, dedication, desire and motivation. There is no assurance that examples of past earnings can be duplicated in the future. We cannot guarantee your future results and/or success nor is this a guarantee of ways to make money online. There are some unknown risks in business and on the internet that we cannot foresee which can reduce results. We are not responsible for your actions. The use of our information, products and services should be based on your own due diligence and you agree that our company is not liable for any success or failure of your business that is directly or indirectly related to the purchase and use of our information, products and services. ClickBank is a registered trademark of Keynetics Inc., a Delaware corporation. Google Tools Mastery is not affiliated with Keynetics Inc. in any way, nor does Keynetics Inc. sponsor or approve any Google Tools Mastery product. Keynetics Inc. expresses no opinion as to the correctness of any of the statements made by Google Tools Mastery in the materials on this Web page.